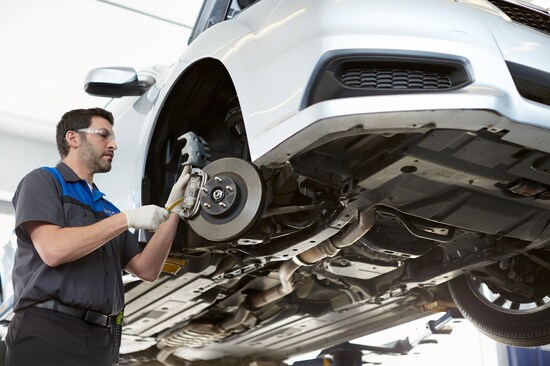 ?How Do I Know What's Wrong with My Car?
It's not always easy to tell what's wrong with your car. Without an idea of what the problem is, it can be challenging to tell the severity of the issue and how quickly you need to act. At Harvey Subaru, we are here to help bring a greater sense of clarity with some helpful tips to determine problems on your own. With our expert auto repair and Subaru parts services, you can prevent more costly service in the future.
Learn some simple ways to find out what's wrong with your car.
Quick Tips for Finding What's Wrong
Without diagnostic equipment and vast experience with Subaru maintenance and repair, you will not always be able to determine the issue with complete confidence. However, by keeping an eye out for irregularities, you may find that you can head off a lot of issues by acting proactively.
Keep an Eye Out: If any warning lights appear on your dash, take them seriously and look them up in your owner's manual if you don't know what they mean. You can also check the outside of your car for tread depth, fluid puddles, and more.
Listen Up: If you hear scraping, squealing, popping, or an overly loud exhaust, reach out to our service team for Subaru maintenance and repair.
Feel It Out: Is your car pulling in a direction? Do the brakes feel spongy? Signs like these are important to pay attention to and bring your vehicle in as soon as possible.
Schedule Service
Our service center is known for their commitment to providing expert auto service and genuine Subaru parts. You will find that it's convenient, affordable, and quick to bring your Subaru model to us for service. It doesn't cost anything to call us and get help determining what may be wrong with your car, allowing you to avoid pricey service due to neglect.
For more answers to your questions, check out our service FAQ. To find expert Subaru maintenance, schedule a service appointment today!